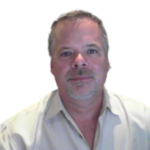 Paul
Chief Cook And Bottle Washer
It was while working in the oilfields of Alberta Canada, that Paul found his passion: in the Health and Wellness field.
And it was while building and marketing an Alternative and Complementary Wellness company that Paul discovered his real deep down passion, neurofeedback.
Paul has felt the power of neurofeedback in his own life, and witnessed it time and again with family members. 
Being truly committed to the growth of the industry, Paul is a silent partner in a small clinic in the beautiful Okanagan Valley, BC Canada.
Paul is the President and Chief Decider of All Things NeuroClients. 
His cardinal business motto is "Get Our Clients More of Their Clients".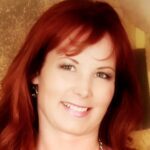 Trudy
Chief Copywriter
Trudy can't remember a time in her life that she didn't enjoy reading….and out of that came a love of words.
The written word, the spoken word, the correct usage of words, and where words come from. (Not so much punctuation though….)
Now as Chief Copywriter she gets to spend her days writing and communicating her ideas.
As Vice-President of Questions her motto is "Who, What, Where, Why and How Can We Make This Better?"
If Trudy isn't at her computer working on a project, she can usually be found with a dog. Or running. Or in a Mud and Obstacle course.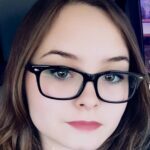 Natasha
Social Butterfly
During a foray into the world of retail clothing, Natasha discovered what she did not want to do. So she took a long vacation to central Asia and discovered her love of travel and social media.
Growing up in the age of technology, she brings a fresh and intuitive understanding of the power of the social networks. 
As our Specialist in All Things Social Media, Natasha has been a huge asset to our small and dynamic team and is now an expert in local search.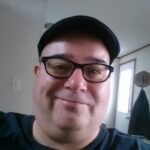 Duane
Chief Of Getting Things Done
Based in Edmonton, Alberta, Canada Duane successfully managed oil and gas construction projects in Western Canada for over 20 years.
Throughout this time, although making a good living and enjoying what some would consider a "successful career" he always felt he could better direct his energies into something more than just helping to fatten the bank accounts of the big oil company executives.

In February 2018 the stress of all those years of managing large projects finally began to affect his sleep. By June of 2018 it had escalated to full blown insomnia almost every night and along with it, uncontrollable anxiety.
Thanks to the suggestion of his long time friends Trudy and Paul, Duane decided to give neurofeedback a shot and after just a few sessions the insomnia was corrected and the anti-anxiety meds were in the garbage!
Duane has since brought his previous management and tech skills to Neuro Clients as Chief of Getting Things Done and Person To Talk To About Getting Things Done.
Having experienced first hand, the benefits of neurofeedback, Duane now has a mission to help as many people as possible learn about this amazing approach to correcting brain based issues. 
The best way to do that is by providing the support you need to grow your neurofeedback agency...helping you to help those that need it!